Contribute to the Next World Peace Forum
All donations marked World Peace Forum contribute towards the 15th World Peace Forum which will be 23-25 November in Barcelona.
Quo Vadis World is the theme along with a celebration of the 75 years since the Declaration of Human Rights.
50 workshops are planned across 4 venues over the three days.
All donations marked Luxembourg Peace Prize contribute towards building a network of outstanding peacemakers.
Any donation amount is gratefully appreciated.
Your donation would be used to contribute to the peacemaking projects of our laureates. The Schengen Peace Foundation would be able to follow the progress of the fieldwork of the World Peace Forum laureates. We believe that this funding can make a great contribution towards making a better world. Our nominees have all had an important impact both in their local community and in the world.
You can also use the bank details below to make a contribution to the peacemaking projects of our laureates.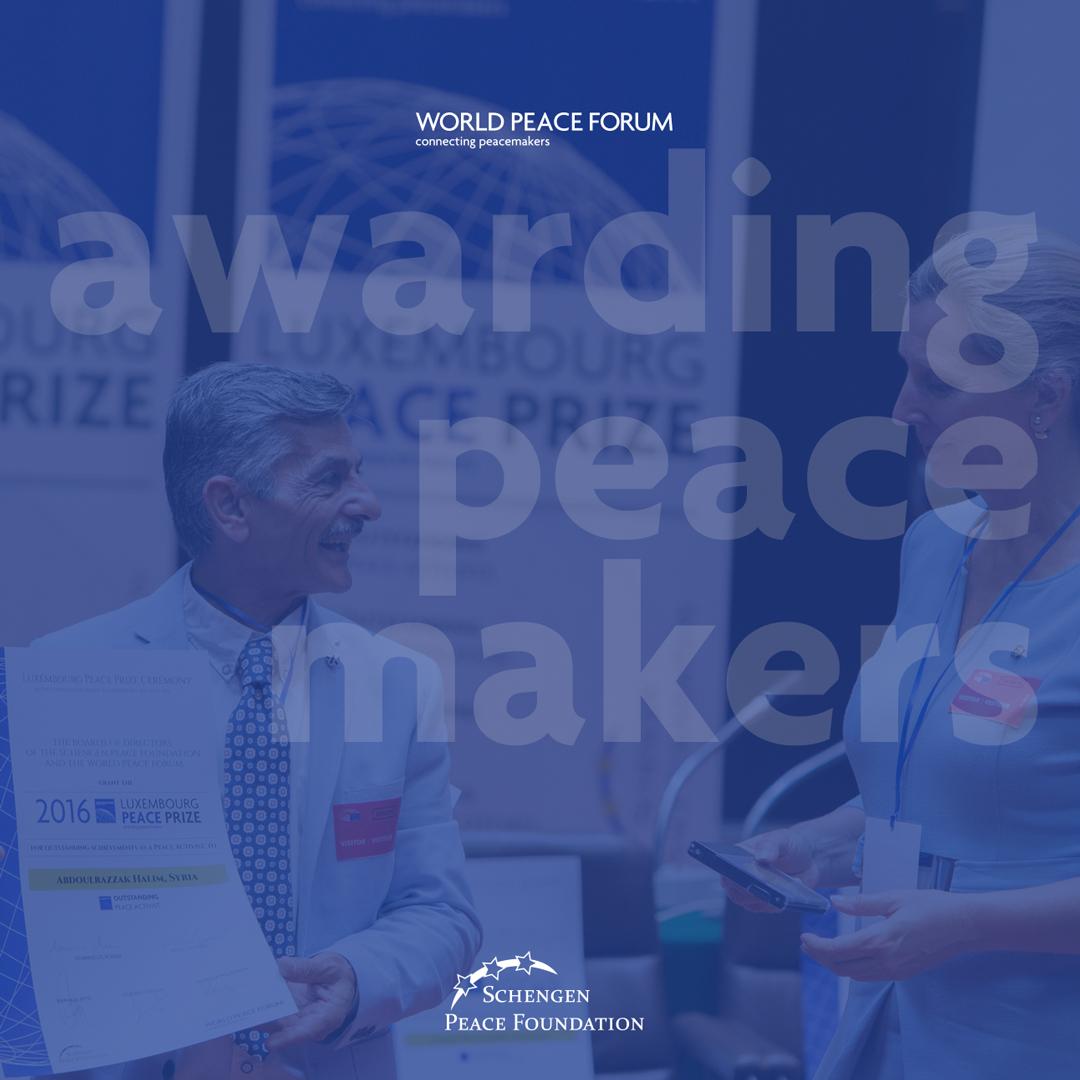 Approuv
é
e par Arr
ê
t
é
Grand – Ducal
du 19 octobre 2007 R.C.S Luxembourg n
°
G187
Si
è
ge: 2, Place de I'Europe,
L–5444
Schengen